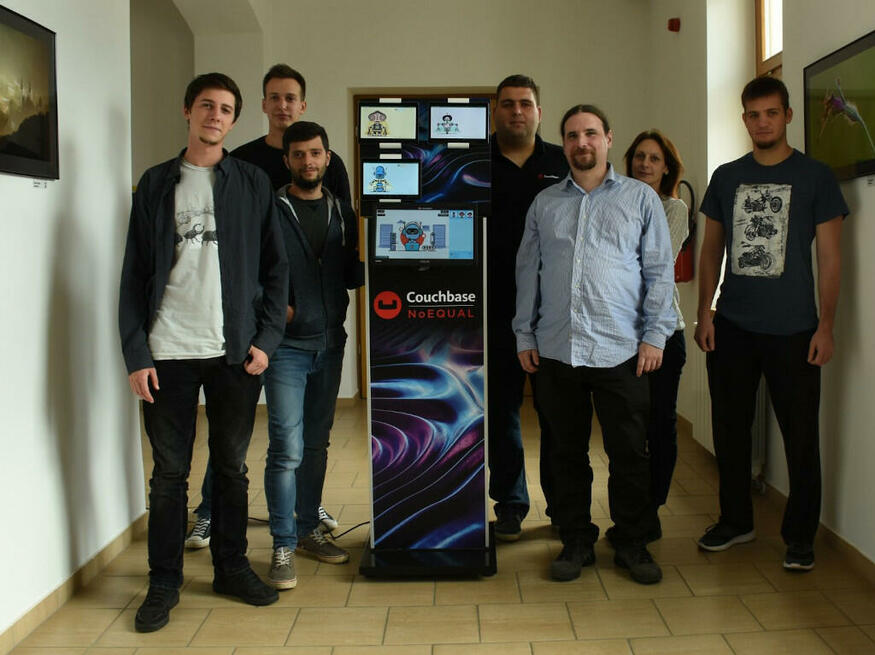 TICM
Companies incubated at TICM develop digital kiosk that gets presented in Munich
It is not then at all surprising that several of professionals got together and managed to create an IoT marketing tool running on Couchbase's NoSql database.
The tool is using four touchscreens depicting animated robots capable of communicating with one another. When the user interacts with the tool the robots present useful information in a fun and interesting way. The robots themselves are cartoons depicting employees of the companies from TICM.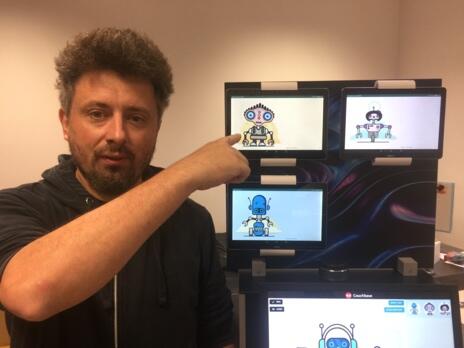 Miljenko Petak – Infenso Franjo Posavec – Franz Net Magdalena Jelenić – LM Komunikacije
The idea was initiatied by HIWE Souquasup with strong support from Goran Levačić of GoranUX and Dorian Marciuš of Inspirited Media.
The tool was presented at Couchbase partner meeting DACH & Eastern Europe on 25th September 2019 in Munich.